With steep, pristine coral walls, the variety of marine life here is excellent.

North Sulawesi and islands in the Bunaken group face the Sulawesi Sea, which reaches more than six kilometers. Nutrient-rich waters swept across the depths of the islands' reefs. With steep, pristine coral walls, the variety of marine life here is excellent. The surfaces of the walls are crowded with hard and soft corals, whip corals, sponges, and clinging filter-feeders like crinoids and basket stars.

Be treated by some of the best wall dives in the world with dramatic drop-offs layered in Hard and Soft Corals at Bunaken Marine Park. This conservation area offers divers a varied diversity of Reef Fish & Macro marine life all in one place. Butterflyfish, Sweetlips, Cardinal & Damsel Fish flirt with a plethora of Nudibranchs, Seahorses & Scorpion & Lion Fish.
Turtles, Reef Sharks and Barracuda are also common sightings here as Manado brings together some incredible muck diving with mid-sized sea life; Most of which can be found at a comfortable depth of 10m – 15m. This makes Manado an ideal destination for novice divers who are interested in experiencing rich underwater ecosystems.
Visibility is generally 20m – 40m, which makes it perfect for taking in the beauty of the Molas Shipwreck – A Dutch cargo vessel that lies just off Manado town.
Calm & warm water (27C – 30C) makes this area a pleasant, unhurried and relaxing dive destination. Newly certified divers can enjoy Manado's underwater offering with ease & more seasoned divers often bring their photography gear as conditions are ideal for stopping for long periods to get that perfect shot.
Night dives in Manado present a totally different offering, so we highly recommend grabbing a buddy & heading out to take a gander at the many Crustaceans & night hunters like Moray Eels that only come out under the cover of darkness.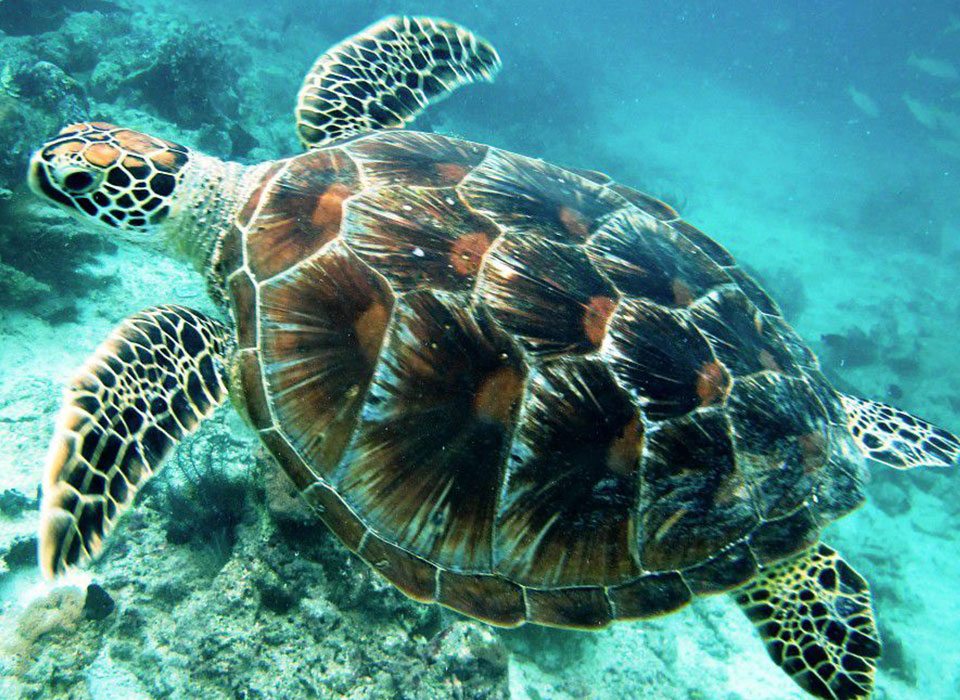 What Our Trip Leader Have to Say:
Needless to say, the diving was great. Marine life is rich and diverse with lots of macro critters. Saw my first pygmy seahorse and mandarin fish there!But the one thing that I always look out for during dive trips is the accommodation. You would have thought as an instructor, the diving will be the top­of­the­list item for me. I'd say that as a seasoned traveller, where you stay at really matters. Cocotinos stay was the highlight of the trip for me.

Put it this way, I feel like a king during my stay here haha!
- Guo Qiang, OWSI Dive Sites At a Glance:
Molas Shipwreck: Sunk during WWII & situated 24m – 40m below the surface, admire the Long-fin Batfish that protect this vessel
Tanjung Pisok: Orangutan Crabs & Clown Frogfish
Night Dives (What you can expect): Starry Moray Eels, Spotted Pufferfish, Stareye Parrotfish, Nudibranchs, Dwarf Lionfish, Tassled Scorpionfish, Decorator Crabs, Sponge Crabs, Spiny Lobsters, Marble Shrimp – Well worth it
Batu Hitam (Black Rock): Ribbon Eels, Rare Nudis, Leaf Fish, Frogfish & Crocodile Flatheads
Lekuan 2: Napolean Wrasse, large Green Sea Turtles, Purple Darts & Sailfin Gobies co-exist by the wall in crystal clear waters