An unassuming little island sits off the Northern tip of Sumatra. It receives nutrient rich currents which feed the kaleidoscope of marine life there. Its name: Pulau Weh.

If you have found yourself getting lost in daydreams about living on a remote island surrounded by natural beauty and exploring the mysteries of the underwater world, then Pulau Weh is your dream destination. With around 20 dive sites (visibility ranges from 5m – 30m) and everything from Killer Whales to enormous wrecks, you will find yourself itching to get into the water every day that you spend on the island.
A selection of rocks, walls, overhangs, canyons and swim-throughs offers topography to please even the fussiest of divers. The most popular of the dive sites is Batee Tokong (Central Rock) where Reef Fish like live with giants such as the Devil and Manta Rays. Gorgonian Fans and Moray Eels form a carpet on the slope which starts at 22m and descends all the way to 40m here.
You can also choose to amp up the thrill factor and pay a visit to either Batee Meuduro or to Shark Plateau where a variety of Sharks keep you entertained underwater. If wreck diving is more your cup of tea, Sabang Wreck lies at 14m for Open Water Divers, while Sophie Rickmer's wheelhouse starts at 38m & descends to 60m for the more serious divers who understand that this is a decompression dive. She is, however, one of the most intact wrecks you will have the pleasure of experiencing.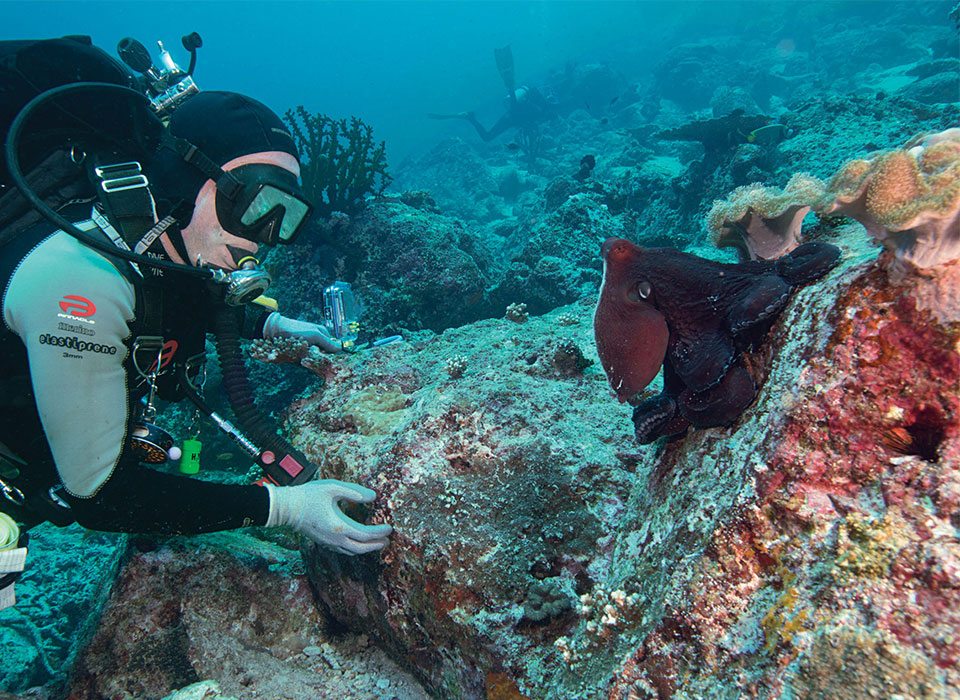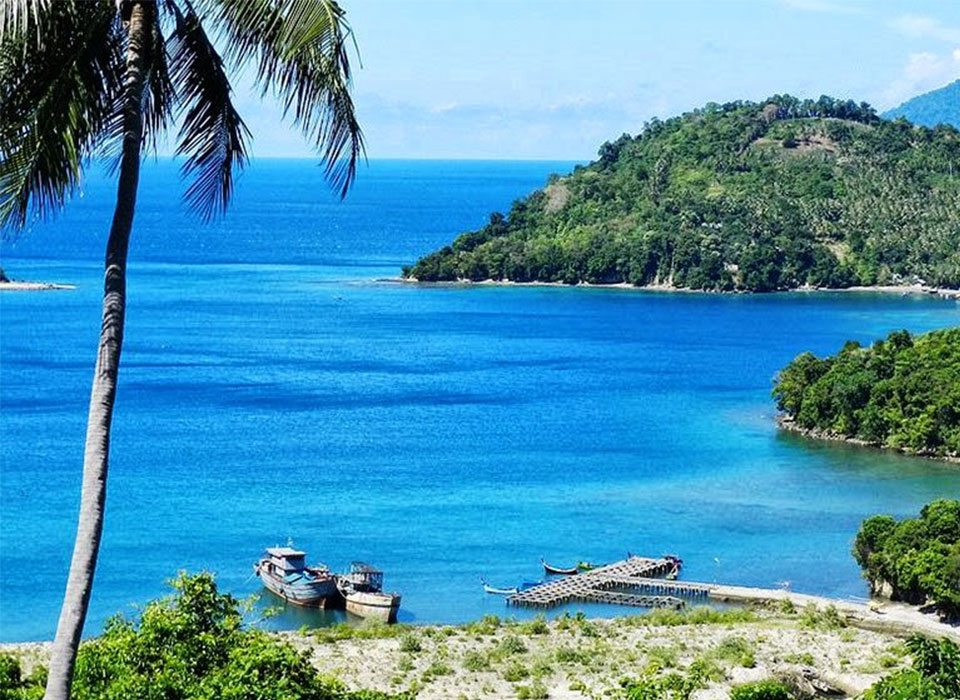 What Our Trip Leader Have to Say:
Diving in Pulau Weh is an out of the world type of experience. Pristine, clear blue waters anduntouched marine life. With a dormant volcanoe nearby, the water is actually warm at certain parts! With the warm spring of water from the seabed, it's like doing a spa with your scuba kit on.
A jewel that is less well known to divers. Definitely a destination that you need to visit.
- Roger Hu, OWSI Dive Sites At a Glance:
The Canyon: Canyon dive with Napoleon Wrasse, Bumphead Parrotfish, Turtles, Moray Eels, Barracuda & occasional sightings of Sharks & Rays
Sabang Wreck: A small Tug Boat situated at 14m, suitable for novice divers
Batee Tokong: Tuna, Trevallies, Barracuda, Turtles, Napoleon Wrasse, Moray Eels, Devil & Manta Rays
Sophie Rickmer's: Black-spot Angelfish, Seahorses, Batfish, Unicornfish, Groupers & the elusive Whale Shark, this is a decompression dive
Batee Dua Gapang (House Reef): Reef Sharks, Blue-spotted Ribbontail Rays, Blue-spotted Stingrays, Hawksbill Turtles, Scorpion & Lion Fishes, Mantis Shrimp & tiny Nudibranchs
Bate Gla (Slippery Rock): Glide over an underwater Mountain Ridge & look out for Bumphead Parrotfish & Garden Eel colonies