Stretching over 50,000 sq kilometers, the magnificent islands of Raja Ampat provide a sanctuary for the marine life that choose this exquisite area in the Coral Triangle as their homes.

Stretching over 50,000 sq kilometers, the magnificent islands of Raja Ampat provide a sanctuary for the marine life that choose this exquisite area in the Coral Triangle as their homes.

Reef fish of all kinds steer you towards beautifully ornate coral formations at dive sites in the Northern region like Kri Island, where the fish are so densely packed, you almost become disorientated as Tuna & Trevally swarm around you in shoals so big they almost block out the natural sunlight from the surface. Bumphead Parrotfish devour the coral reef while Wobbegongs brush the seabed with their bizarre-looking beards.
Little critters you meet tell you about Sel Pele – located on the Western side of Waigeo Island, where the bay-floor is littered with Anemones, Sponges, Fire Urchins, Fans & Soft Corals. The macro-marine life warns you to steer clear of the lethal Blue-ringed Octopi that live here. Your eyes are peeled as you spot the exceptionally rare Berry's Bobtail Squid, Baby Red Octopi & Cuttlefish at Dinding Selatan. Zebra Crabs, Peacock Mantis Shrimp, colourfuls Nudis, Pygmy Seahorses, Ghost Pipefish & Short-pouch Pygmy Pipehorses surprise divers who take the time to let their eyes focus on the reef flora & fauna.
Everywhere you turn, you are greeted by a new & unique sight. It's almost too much for you to take in at once. There's too much to focus on each time you gaze through the camera viewfinder – your eyes are sending signals to your brain at an alarming rate, so you alternate photography dives with relaxing drift dives where you simply take in the prestigious wonders of Raja Ampat.
You will embark on a prestigious journey to discover just who lives here, among the mangroves, WWII wrecks & reefs carved by centuries-old currents that sweep through the region. Your liveaboard provides the best platform from which to explore this untouched conservation zone.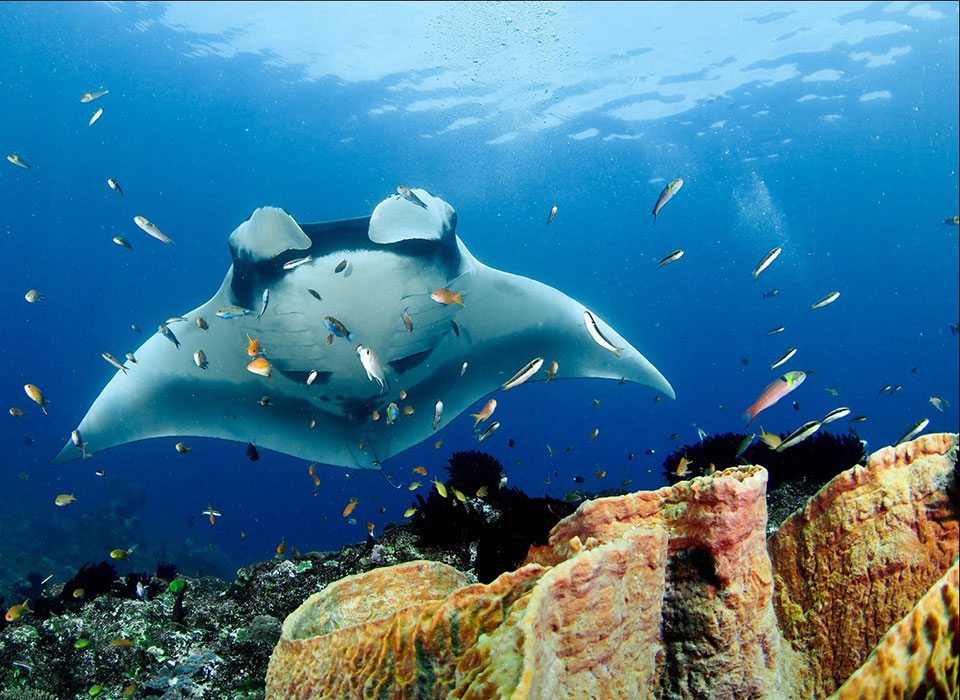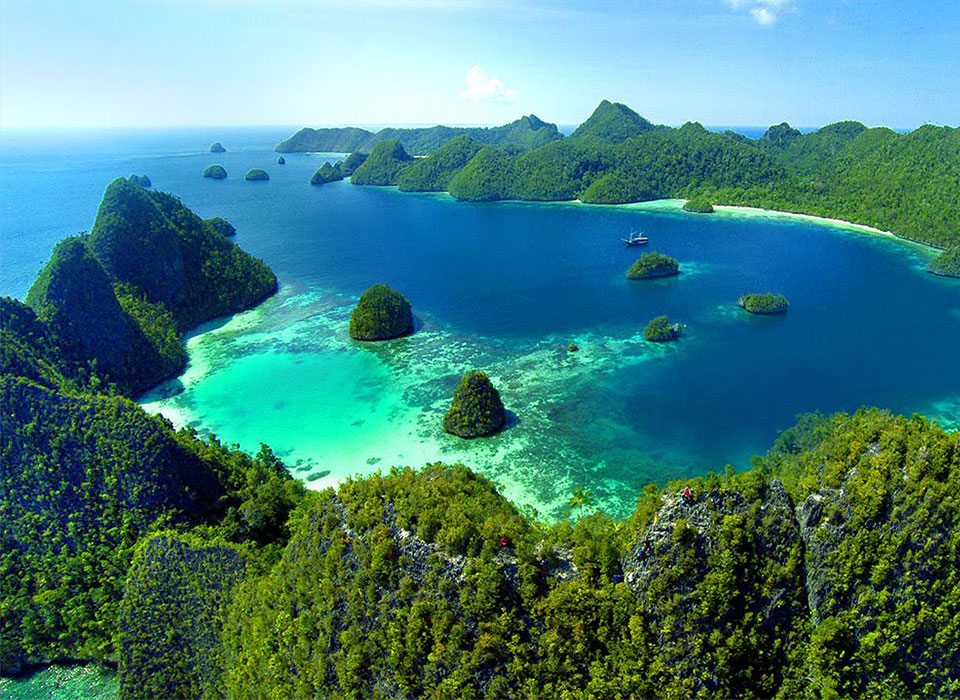 What Our Trip Leader Have to Say:
Raja Ampat is truly a paradise. Magic in the air when you are the only boat in the middle of hundreds of beautiful Islands. Diving is amazing there. I have never seen healthier and more colourful corals than in Raja Ampat and the varieties of fish and marine life you will see there is unique in the world.
For instance, Raja Ampat is the only place in the world where you can see both white and black mantas (completely back top and bottom) on the same site. After more than 300 dives, I can easily say.....that Raja Ampat is my best dive trip ever.
- Mahasti, Instructor Dive Sites At a Glance:
Waigeo
The largest of Raja Ampat's main islands, Waigeo attracted Alfred Russel Wallace in 1860 in his search for the birds of paradise. A haven for some of the world's rarest birds*, the surrounding waters of Waigeo offer a variety of marine habitats teeming with all sorts of underwater life.
In The Passage between Waigeo and Gam, mangrove wetlands and the tropical forest vegetation above cast a surreal emerald green hue on the corals flourishing within the narrow waterway, creating a stunning underwater photo subject rarely found elsewhere.
Kawe
Located on the equator, the island of Kawe forms an amazing coral network with its surrounding tiny islands. Spells of strong currents bring a frenzy of fishes. As you go through the impressive underwater formations of the Equator Islands west of Kawe, you can observe large pelagics* and cross the equator while underwater.
Aljui Bay
The clump of islands in the sheltered western bay of Waigeo offers a dazzling array of macro critters, one Raja Ampat's best muck sites. Walls full of seemingly electrifying fire clams, tiny shrimps & crabs, and a colorful array of nudibranchs. The nearby jetty of a pearl farm offers more opportunity to spot magnificent macro critters such as ghost pipefish, blue ring octopus, and bobtail squid.
Dampier Strait
The fast moving currents of Dampier strait makes for nutrient-rich waters that attract a plethora of marine life. Pelagics and migrating cetaceans can often be spotted here. Schools of Mantas can always be found around Airborek Island.