The main diving season is from March to November. Marine life here is extremely prolific.

The largest and most developed of the 64 volcanic islands in the Seri Buat archipelago, Pulau Tioman has, along its west coast, good sandy beaches with coral reefs and mangroves. The island is considered to be one of the top 10 most beautiful islands in the world, featured in the Hollywood classic South Pacific. It is mountainous, and most of it is covered with dense natural forest – a haven for animals.

The main diving season is from March to November. Marine life here is extremely prolific. Pulau Tioman's east coast is too exposed to the weather for coral growth, apart from a few encrusting species and some soft corals. In general, dive sites here are ideal for training novices.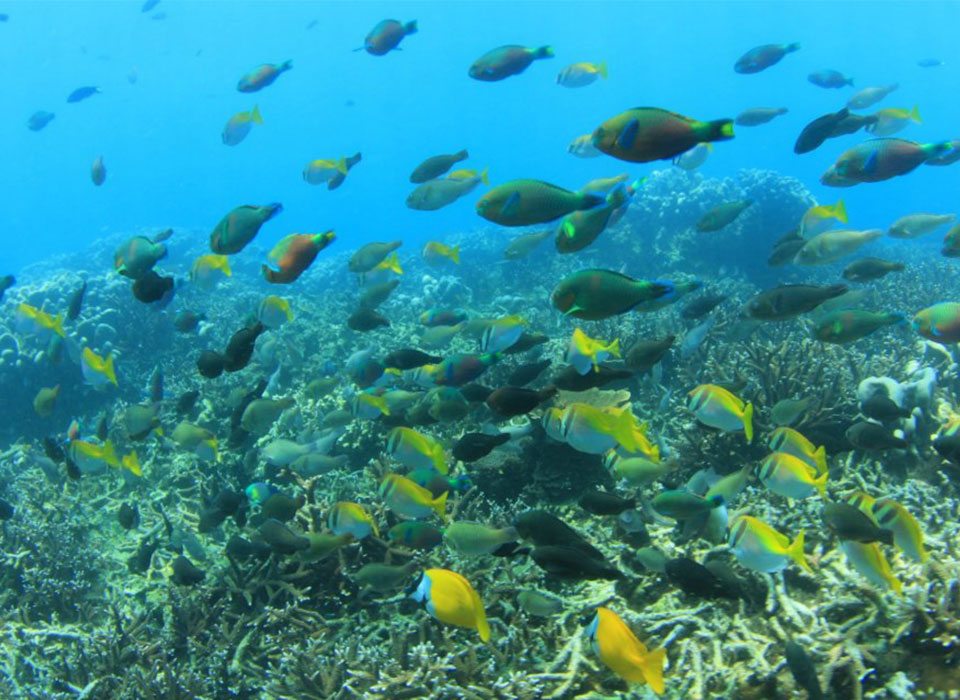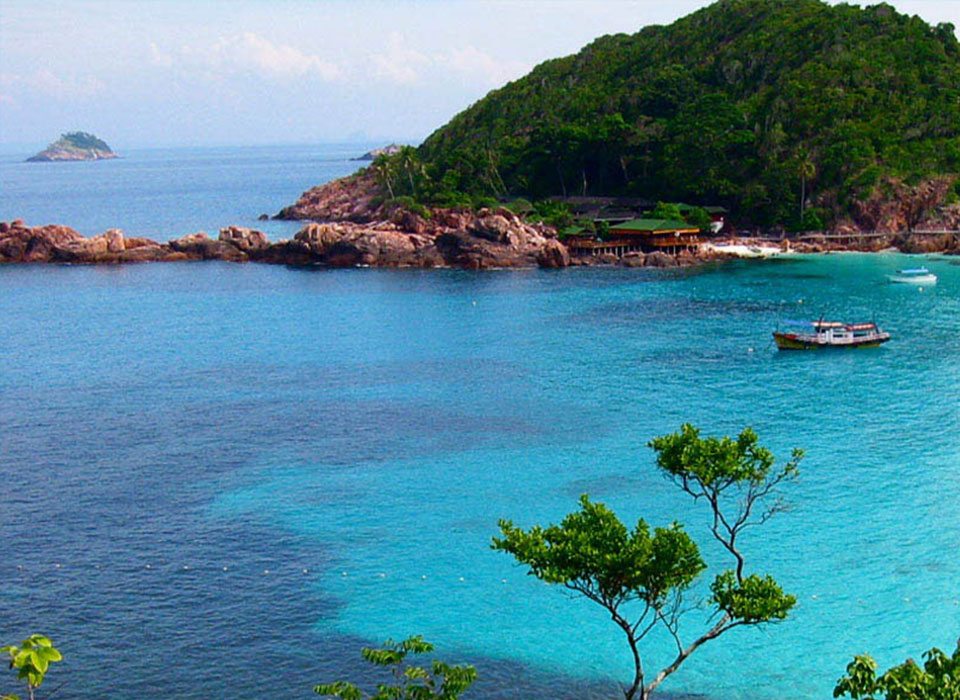 Dive Sites At a Glance:
Tiger Reef: Usually strong currents and swell. This is considered the best dive site off Pulau Tioman. A jumble of volcanic boulders, rising to within ten meters of the surface, teems with large shoals of fish. You can swim around these boulders and enjoy the sponges, gorgonian sea fans, lots of nudibranchs and many species of pufferfish. Barracuda, Rainbow Runners, tuna, batfish, trevallies, snappers, Yellowtail Jacks, fusiliers, wrasse shoals.

Pulau Renggis: A good site for training. Most of the local species of angelfish and butterflyfish, barracuda, batfish, triggerfish, blue-spotted lagoon rays, moray eels, and black-tip sharks can be found here. Slight drift.
Magicienne Rock: It is a pinnacle that rises to eight metres below the surface. This dive site is open to the sea, so pelagics can be found here sometimes. There are shoals of jacks, golden-striped trevallies, fusiliers, snappers, groupers.
Bahara Rock: This is a mini drop-off with various pelagic species as well as most of the local reef fish. The area is not dived often, so on a calm day you can expect to find plenty of marine life among the corals.
Pulau Chebeh: A jumble of huge volcanic boulders descends to a sandy bottom, producing clefts and tunnels that you can swim through. Lots of large white gorgonian sea fans at the site, with shoals of fusiliers and snappers, lone triggerfish, turtles, Napoleon wrasse, batfish. The boulder coral has Christmas-tree worms and there are also fan worms, stingrays and moray eels.
Malang Rock: This relatively shallow dive site allows you to swim around and in-between the boulders. There are large patches of lettuce corals, sponges and some very big soft corals in the caves. Also present are many stinging hydroids and some fire coral. Nudibranchs and large cuttlefish abound, and there are hundreds of anemones with attendant clownfish. There are shoals of barracuda and trevallies hanging in the open water and of Yellow-lined snappers hiding in the caves.
Pulau Labas: There are many swim-throughs at this dive site. The local species of angelfish, butterflyfish and small wrasse are present, and there are good gorgonian sea fans and lots of cuttlefish. The whole island can be circled in one dive. Usually calm but might have gentle currents at times.