Dive Your Choice
Taking you to areas that host
a greater variety of marine life
than anywhere else on earth.
Diving In Asia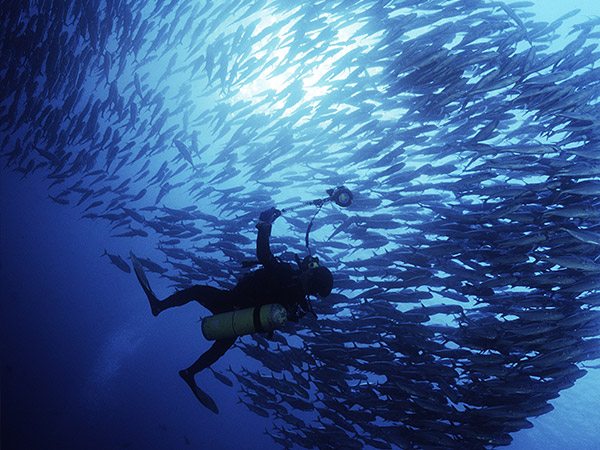 Diving in Malaysia
Diving in Malaysia is a convenient choice for those residing or travelling to Southeast Asia. The east coast of Peninsular Malaysia and the west coast of Sabah, East Malaysia, boasts many well-dived destinations and even world famous ones like Pulau Sipadan. Many dive destinations are well-developed and equipped with modern facilities. It is easy to get around domestically in the most economic way with budget airlines such as AirAsia.
[expand title="Read More"]
The tropical waters in Malaysia is a blaze of colours underwater, with mild temperature ranging from 28 to 30 degree celsius throughout the year, whilst being able to savour the rich diversity of corals and teh prolific marine life. Who says you cannot have the best of both worlds? [/expand]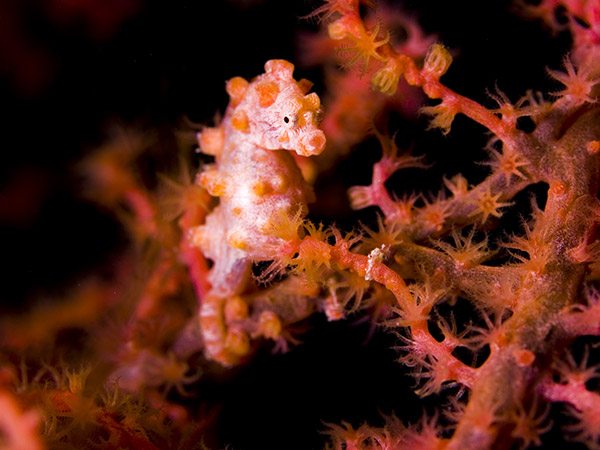 Diving in Indonesia
Diving in Indonesia can be the fulfilment of a dream or fantasy when a diver imagines tropical diving. Synonymous with diving in Indonesia are – warm waters, stunning corals, colourful reef fish in swarms along dramatic walls, crystal clear visibility and endless pelagic animals. Diving in Indonesia is an unimaginable experience with magnificent wall dives, muck dives with critters that are out of this world, and pelagic that you have been dreaming of.
[expand title="Read More"]
There are over ten thousand islands in Indonesia. This beautiful country with her bountiful natural resources leaves us with generations worth of legacy to explore and preserve. Her magic will keep you enthralled with eons to come, not only in water but also on land, where the culture and heritage blends into a swirl of wondrous diversity and richness. [/expand]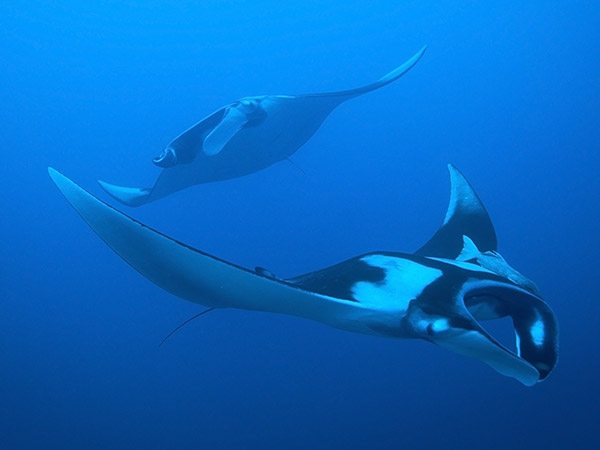 Diving in Maldives
Diving in Maldives is a wish come true for all divers. The gem that fell out of God's pocket and landed on Earth; she is on your list of destinations to dive in the world for sure. The unique underwater architecture plays facilitator to wondrous dives that leave your jaws gaping. Made up of Thila, Kandu and lagoons, the channels in Maldives made diving experiences here out of the world. The strong currents at the channels bring big pelagic animals in your way; sharks, manta rays,
[expand title="Read More"]
eagle rays, barracudas and trevallies. To top it off, it is easy to get to, with international flights from all over the world. With the massive number of liveaboards available, you could cruise and dive in the Indian Ocean in luxury at a price that would make you decide to book the next available ticket here in a heartbeat.[/expand]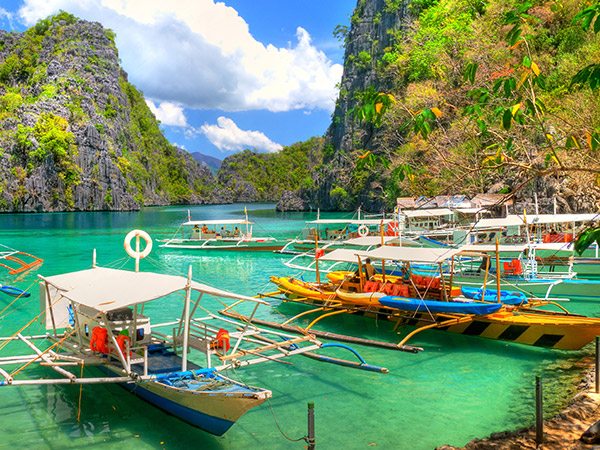 Diving in Philippines
The Philippines is yet another paradise where there is magic underwater. You name it, they've got it. From the macro paradise of Anilao, to the populated town of Puerto Galera; diving at the channels at Verde Island and Tubbataha, where it is probably one of the best places in the world because of the biodiversity, not forgetting Malapascua, one of the few places in the world with guaranteed sightings of Thresher Sharks, diving in the Philippines will be an experience that makes you
[expand title="Read More"]
want to come back again and again after the first time. With Cebu and Manila as the main gateway to the countries' many beautiful islands, international and budget airlines are making it a breeze to enjoy the country's best shared secrets.[/expand]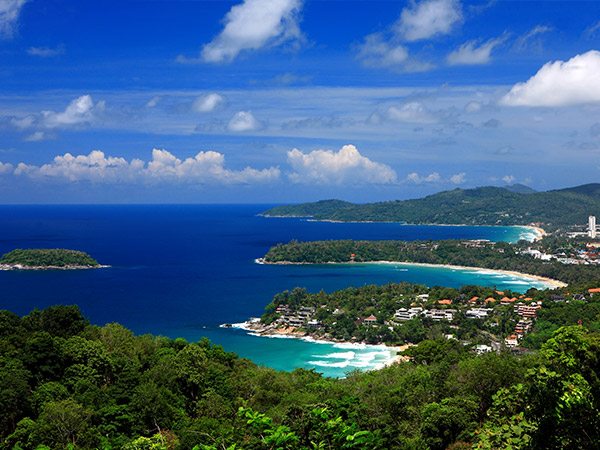 Diving in Thailand
Thailand's places of attractions have been a top choice for holiday seekers and backpackers around the world. The ease of travel and affordable prices made it a whole lot easier for travellers. Phuket, Koh Tao, Phi Phi, are all diving destinations that draw hordes of divers, from beginners to experienced ones, and there is something suitable for everyone. Surface intervals can stretch till both ends; from the most entertaining to the most relaxing.
[expand title="Read More"]
For a most magnificent diving experience, joining a liveaboard in Thailand will bring you out to the Andaman Sea, to the Burma banks, where the diving is one of best in the world. One of the hidden gem is Hin Daeng and Hin Muang, where the marine life and coral growth are pristine and relatively untouched.[/expand]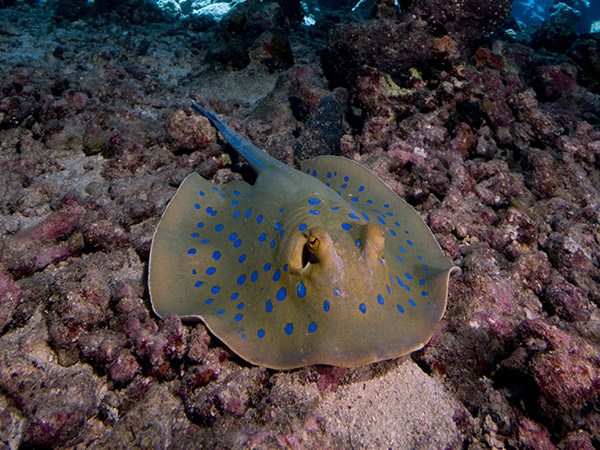 Diving in Singapore
Diving in Singapore. Incredulous with that idea? Yes, we find it incredible too. The waters around Singapore, at 3 metres, it is considered good visibility. Being one of the most prominent economic hubs in Asia, Singapore is also known to be a busy port for the world's cargo. The heavy shipping traffic and petroleum refineries in the vicinity spoil the clarity of waters. There is always two sides of the coin, however, the geographical location and ease of accessibility make Singapore
[expand title="Read More"]
the perfect gateway to the rest of Asia's diving destinations. There are many established dive centres that runs trips to nearby islands such as Anambas, Tioman, Bintan etc. Liveaboard is a great option to travel to these nearby islands. If not, you could catch one of the weekend trip leaving from Singapore during your stopover here![/expand]
Featured Dive Resorts
The resort is situated at Anilao Batangas, two hours away from Manila. a popular place for divers and snorkelers over the weekends. The water surrounding the area is teeming with marine life with plenty of corals and amazing diversity of fishes.
The resort is accredited by Department of Tourism and is also a member of the Philippines Commissioned For Sports Scuba Diving. They are committed to provide unforgettable experience, excitement and exploration in an exotic environment. The Philosophy of the company is to ensure guests receives the greatest value for money without the sacrifice of safety, comfort and enjoyment. Is more fun in the Philippines but is even more fun diving and staying with Pier Uno Resort Anilao Batangas.
Rooms and stay:
Food and Beverages:
Diving Facilities:
Overall rating: