Diving in Hin Daeng Hin Muang
Diving in Hin Daeng Hin Muang is well-recognized as one of the world's top dive destinations,
with its coastal waters having a wealth of superb
dive sites hidden within.
Marine Life Highlights in Hin Daeng Hin Muang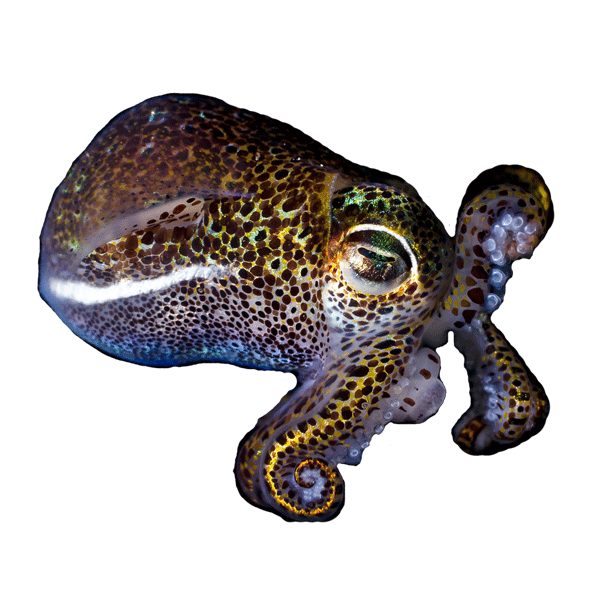 Bobtail Squid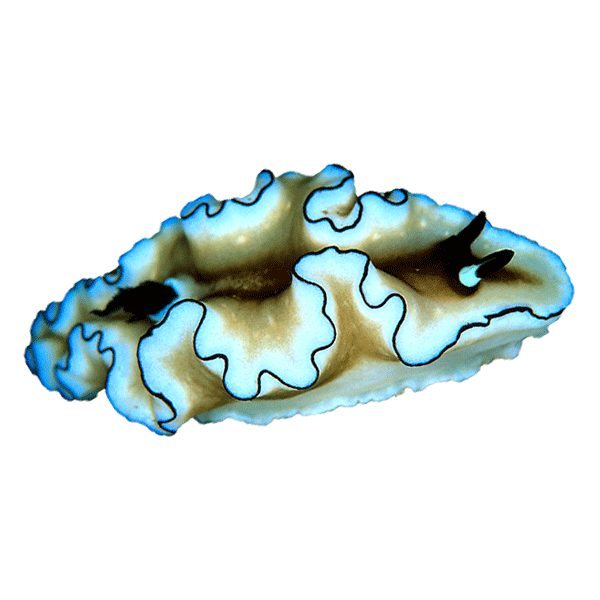 Nudibranch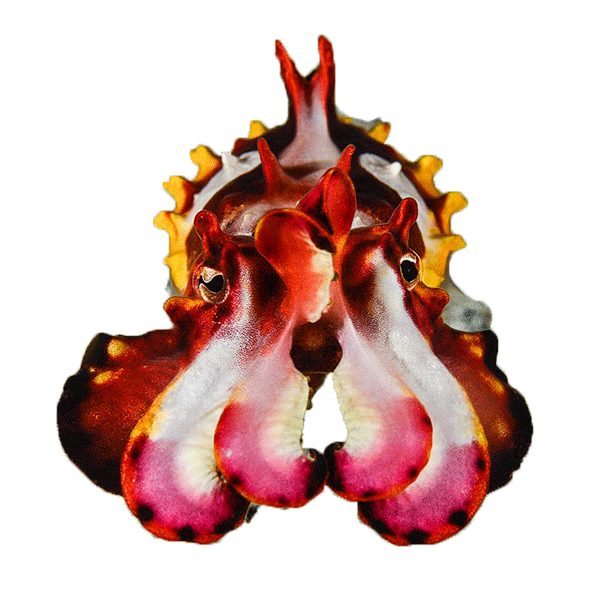 Flamboyant Cuttlefish
Diving in Hin Daeng Hin Muang
Hin Daeng and Hin Muang that is also known as Red Rock and Purple Rock form two of the most famous dive sites in Thailand and is well-recognized worldwide. It is situated to the south of Phuket in the southern Andaman Sea and within Thailand's Mu Koh Lanta National Marine Park. 55 miles south of Chalong Bay, this site offers some of the only and the best wall diving in the Andaman Sea. Currents can be strong but both dive sites offer plenty of shelter.
The tropical climate of Hin Daeng and Hin Muang is best dive during the months of November to April when the weather is at most stable. Watch out for the period of May to October as this is the rainy season in which the western monsoon can bring rough seas. The water temperature ranges between 27 to 30°c throughout the year and February to April has the warmest months. Water visibility is good that ranges from 20 to 30 meters.
Considered to be among the finest dive sites in Thailand, the legendary Hin Daeng and Hin Muang offers a challenging but memorable dives with the chance to witness marine life. Sit back and relax as speed boats in the island takes you from the ocean of Krabi to theses dive sites. Hin Daeng or Red Rock in its native name gets its name from the unique red corals that cling to the surface. You can see the pinnacle that is rich with vibrant corals that sways in the currents of Andaman Sea. Hin Muang or Purple Rock came from the coloration of the tree soft coral around the rock.
Watch out as Whale Sharks or Manta Rays may come in your way as you dive in Hin Daeng. Groups of Round Batfish, Great Barracudas, Big-eye Trevally Fish, Colorful Sturgeon Fish, Triggerfish, Angel Fish are the main habitants in here. Nudibranchs, Ghost Pipefish, Rainbow Runners, and Tuna can also be found. On the Hin Muang area, Leopard Sharks can be seen on the eastern tip of the island. White Tip Reef Sharks, Triggerfish, Groupers, Trevally, Giant Moray, Lionfish, Puffer Porcupines, Moorish Idols, and Oriental Sweetlips will also greet you.
| | |
| --- | --- |
| Best Diving Season: | November to April |
| Weather: | May to October (Rainy Season) |
| Water Temperature: | 27°C-32°C. |
| Marine Animal Highlights: | White Tip Reef Sharks, Triggerfish, Groupers, Trevally, Giant Moray, Lionfish, Puffer Porcupines, Moorish Idols, and Oriental Sweetlips |
| Recommended Thermal Protection: | – |
| Water Visibility: | 20m – 30m |
| Tipping: | – |
| Transportation: | – |
Where to Find Us
Dive Asia Now Pte Ltd
Global Operations Centre
Blk 465 Crawford Lane #02-18, DAN-HQ
S190465, Singapore