Explore the wonderful world of muck critters in the Lembeh Strait! The ultimate destination for macro-lovers!

Touted as the diver's Mecca for little critters, this is one place where the longer you look, the more you're bound to see. Lembeh is situated an hour away from Manado Airport & offers an array of dive sites from reefs, wrecks & of course, muck diving.
With over 30 dive sites to choose from, there's sure to be marine life that will surprise even seasoned divers. The plethora of Nudibranchs, Cuttlefish, Octopi & other critters will entertain you on your spectacular dives. The area's volcanic dark sand hosts a diverse collection of life that can only be described as unusual and quirky.
Many divers who specialize in Macro Photography make their annual pilgrimage to the Lembeh Straits where they not only discover new species and share their cutest photos of the critters and macro-life but also attend workshops on how to hone their photography skills against the black volcanic sand.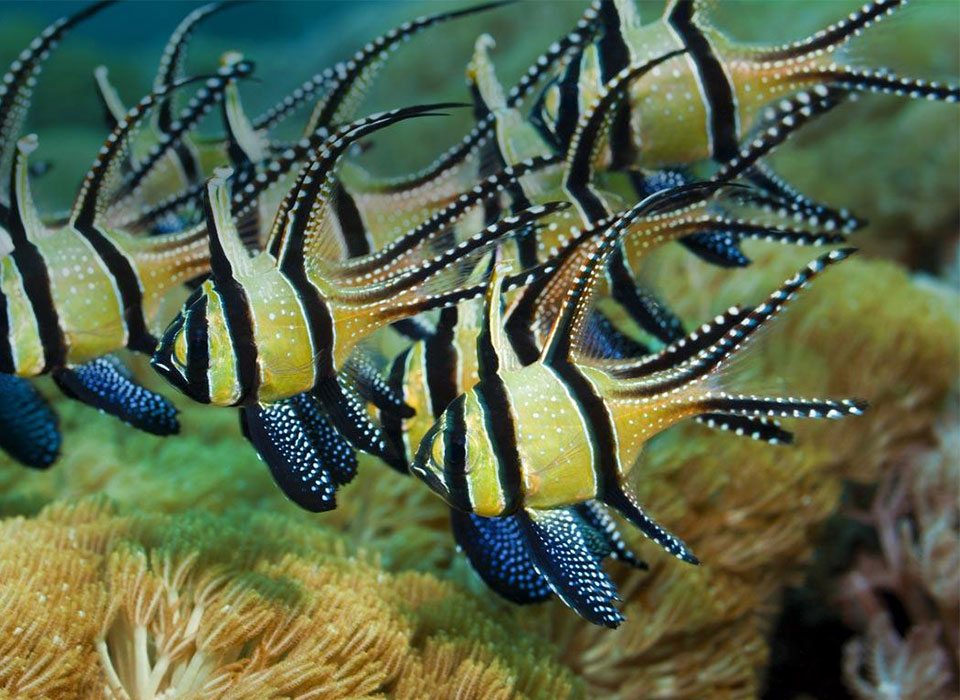 What Our Trip Leader Have to Say:
Diving in Lembeh will surprise you in more ways than one. Not only has it been my most memorable trip to date, it is arguably the best dive destination for macro lovers in the world. Despite the strait looking very ordinary, the diving is anything but. The area's volcanic dark sand hosts a diverse collection of life that can only be described as unusual & quirky. I stayed at YOS ive Lembeh, a boutique resort where the service was nothing short of excellent. Everyone knew you by name, the breakfast menu was 'anything you like' & the dive guides, which were outstanding, searched for what you wanted to see or photograph.
The entire experience was a different one. In most resorts I've experienced, some of which gave top class service as well, I left thinking 'oh, what a great experience it was, I'm sure I'll be back'. But at YOS Dive Lembeh, I left feeling an emotional attachment to the place. I left a little piece of my heart behind, & knowing that the entire experience was so much more than just 'great diving'.
In short, Lembeh is every macro photographer's dream. It is world­famous for its muck diving, so be prepared to do lots of it. Diving the straits is a once­in­a­lifetime experience that no macro­lover should miss out on & oh, don't forget to bring your camera!
- Eugene Kwok, OWSI Dive Sites At a Glance:
Goby A'Crab: A mix of muck & coral species in the far south of the strait
Dante's Wall: 30 – 35m in the far North of the strait, with a massive cave full of Shrimp, Lobsters & Flashlight Fish
California Dreaming: The most eye-catching & vibrant dive site covered in soft corals & little critters
Mawali Wreck: A WW2 freighter covered with corals, sea slugs & worms, with surefire sightings of Scorpionfish & Lionfish
Magic Crack: Spot Thorny Seahorses, Frogfish, Ghost Pipefish & Wonderpus
Angel's Window: Varieties of Schooling Fish, Pygmy Seahorses & Cuttlefish